Snowdon Climb – Sunday 1st August 2021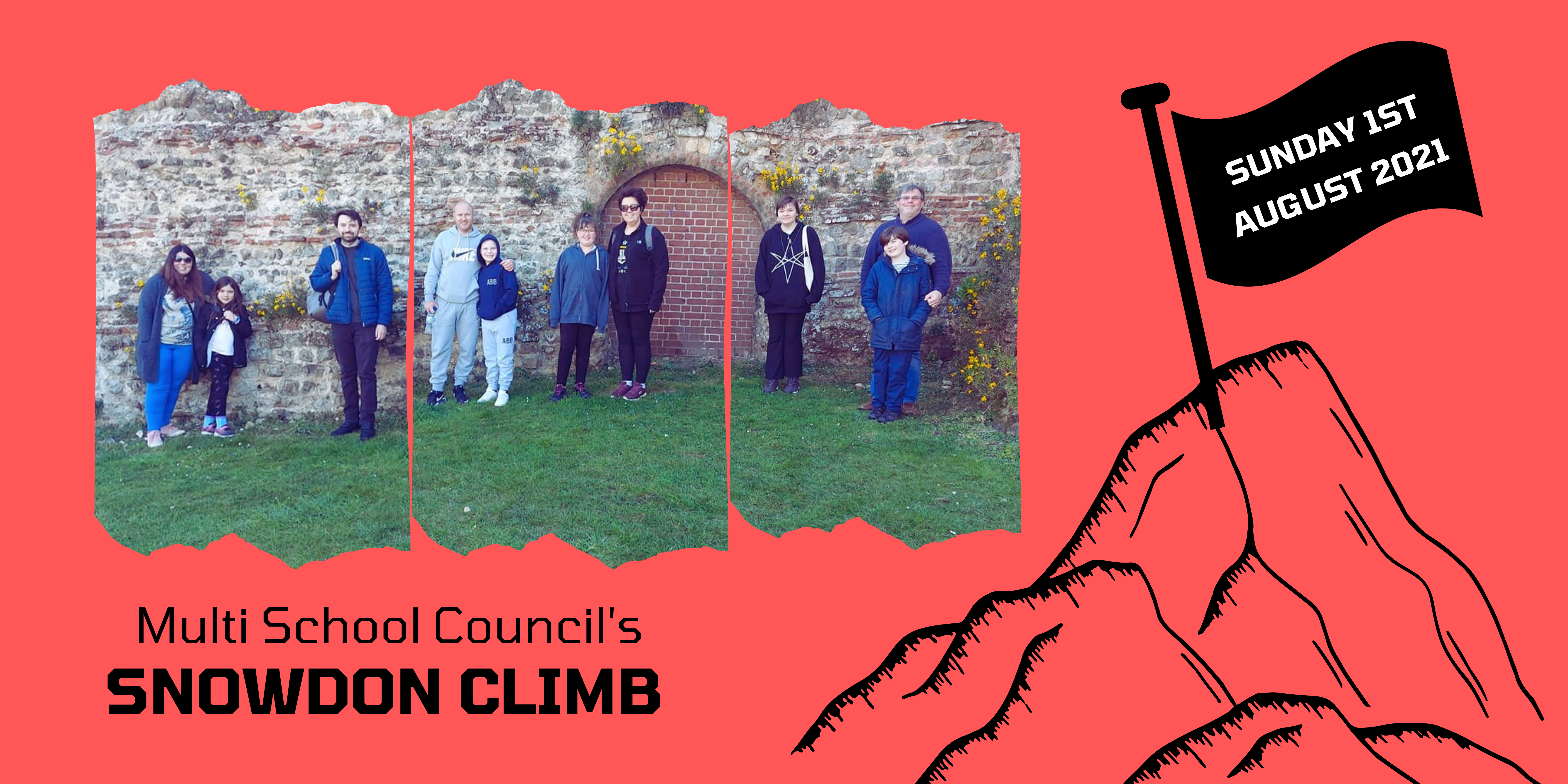 On August the 1st myself and other children/parents will be climbing Mount Snowdon to raise money and awareness for the multi-schools council. There are 23 of us in total who will be climbing, this includes our youngest climber at 9 and parents just over the 50 mark!
The idea actually came from one of our young ambassadors, Rosie Newman because she felt it would be a good challenge for us all to do together. Many of the group climbing have a learning difference themselves from autism to mental health challenges so there is extra motivation to complete it and make a difference. We are being joined and supported by people who have climbed the route many times before and we also plan to make a film as we go up and reach the top. We also want to mention Palmer and Partners in Colchester who have agreed to sponsor us by providing t-shirts for each climber, a banner and a very generous donation.
If you would like to find out more or become a member (it's free!), please do not hesitate to get in contact with Kierran Pearce: mschoolscouncil@gmail.com.
What happens in our meetings? Watch a Multi Schools Council meeting to find out.
Removing barriers, uniting differences, creating equality