Is there anything out there?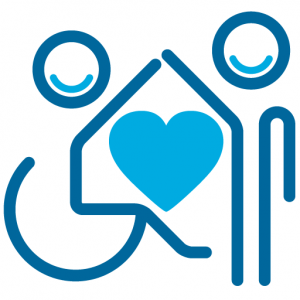 What a month! We have been full on back in schools, working with many more children and school staff as we move towards the second part of the summer term already. So many smiling faces just being around their friends again and having some sort of structure. We hope we can keep this going.
Reflecting on the last week in April and we held several SEND and mental health assemblies virtually. Linking the two, it is so important for everyone that people's differences are celebrated and not seen as a 'negative'. The negative image towards people with SEND and mental health is a big part of the stigma and it's the old 'Elephant in the room' scenario in that we must build understanding otherwise others start to make their own stereotypes.  One of our benefits through lockdown was our ability to connect with more parent support networks. Our focus is and always will be children's voices but we do appreciate that involving parents too will only make our voices louder. So we are continuing to engage with different groups.
Thinking again on mental health support we have held many staff sessions on this subject over the past three weeks. Trying to look at the impact of lockdown on children – we feel it is too early at this stage to really put our finger on themes. We are looking to do this over time. Many children have been telling us that just having some sort of structure back in their lives is really helping. The area that keeps coming up from children is self-esteem, low levels of self-esteem and how many of them report school as NEGTIVELY impacting on their self-esteem. This really gets to me. Schools should be places where children feel celebrated and where they can identify the strengths. We are looking at a shift in the way we describe ourselves and empower children to feel more confident to talk about their strengths. This is on the agenda for our next round of Multi-school council meetings with children across Essex. As well as staff we have also ran workshops with children building awareness on ADHD and autism. It's so positive to hear and see how a difference is being seen more and more as a strength rather than a weakness. 
Moving into May I was able to build on our lockdown connections again and have been able to work with PACT. Through these organisations we are hoping to recruit more children to become ambassadors. I am also delighted to type that we are looking to again run our good practice seekers project from September. The GPS project involved some our young ambassadors creating a framework of inclusion and then sending our ambassadors into different schools so they could look at how inclusive they were. It doesn't stop there – the children then discussed their feedback which was then sent to the schools involved, they had some time to work on these before a re-visit was organised to see if they had actioned the recommendations. To finish, the schools then received a certificate with several stars which displayed their inclusive practice. Better than OFSTED! I am delighted that we are planning towards the return of the Multi-school's council football club. All being well we plan to have our first session for our older group on the 5th of June. We can't wait to see our players back out that pitch. A massive thanks to Active Essex who have granted us some funding to support the safe return of the club! 
Over the past few weeks, we have had some children prepare for then take part in some interviews for a new role in supporting children and families find the support they need. A new pathway has been designed in collaboration with children and I really hope it makes a difference so that children can feel better supported. A massive well done to Reece, Mason and Connell who were brilliant during the whole process! Another exciting project that is on-going is a book we are currently writing to support the gaps in understanding for staff on different areas of SEND need. This has been identified as an issue by our children but also staff who say that the SEND training in many teacher training programmes is very poor. The book will take a while to produce but we hope once done it will plug some of those gaps highlighted. Thinking even further ahead maybe we could design a teacher training programme designed specifically for working with children with SEND – is there anything out there?
I have started to interview people again for the series 5 of our podcast! Already, in just a few short interviews, I have been inspired by those I have spoken with and can't wait for you to hear them too. The date for your diary is the 5th of June when the first episode will come out. Another challenge is our Snowdon climb coming up in August! The work is on-going, the training is getting real and we can't wait to do it! I also spent some time last week hearing from students about the impact of covid-19 on children from a range of backgrounds. What seems clear is that everyone has their own experience. It's also important to consider that some children benefited from the home learning experience and some many need a gradual approach to their learning – let's always consider their experiences first. Moving into this week we have been in contact with local MP's in preparation for our Essex wide day which you will hear more about in the coming weeks – we are certainly spinning plates right now! I have been delighted with the recent response by our young ambassador in all areas of our work and we have managed to appoint more ambassadors – if you are passionate and want to get involved please do email us – mschooolscouncil@gmail.com – we need more!
If you would like to find out more or become a member (it's free!), please do not hesitate to get in contact with Kierran Pearce: mschoolscouncil@gmail.com.
What happens in our meetings? Watch a Multi Schools Council meeting to find out.
Removing barriers, uniting differences, creating equality