As nobody say's it better than the children themselves.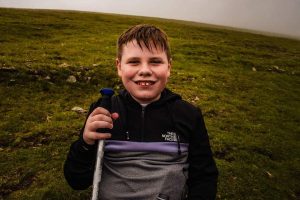 Our first blog of the academic year! These blogs are on the request of the multi-school's ambassadors and hopefully just give you a little bit of an insight into what we do! They started as weekly updates, but as we have grown this has become more and more difficult – so who knows when they will come out? You will just have to check our website and social media pages!
We are excited about the start of another new term but also understand that new starts can often cause a lot of uncertainty for many children and we must keep this in mind. We also know covid has not gone away and different, families and groups will have their own views on this. It is all about respecting each others point of view. Our summer has involved a number of autism awareness videos being recorded by our young people, and although the word 'autism' is more commonly spoken about now, children tell me real understanding is still lacking. The view that there is 'one type of autism' is something that still frustrates many of the children I talk too. Please do use and view these videos (https://www.youtube.com/channel/UC0_-ecS_EnuHQpqpFRT4UoQ ) as nobody say's it better than the children themselves.
The last recordings for the multi-school's music single and album were recorded over the summer too and we really are so excited for you to hear what we have done. There are songs about mental health, being yourself, understanding who you are and so much more. We want the songs to lift others up and help children in many different areas and situations. We know lots of children used music (and still do) through the lockdown period and we just want to build on this. Media has helped us reach more people and the podcast has also been going strong throughout the summer. There is a link here on our website which you can find on another tab across from this one. It's been a very varied series and you really can hear about a range of subjects.
Another ongoing project has been the production of a book we plan to release! The book will be aimed at supporting staff in schools to better understand children an young people with autism and ADHD. The book is being written by our brilliant ambassador Gen but is inspired by all of the information we collect from the children we work with every day. The book won't be a 'research heavy' book but more about our first-hand experience of working with a range of children and listening to what they have to say. There is a lot more work to go into this book but it something to look out for! We also followed up our Essex wide Green day, again inspired by children. We know we had the one day in July which included over 30 schools but that's not enough. We want to make sure its part of the annual calendar and we have already held conversations with local councillors about this ready for 2022. September will be about engaging more schools at an early stage to make sure we have their support too.
Undoubtably though our highlight of the summer must be the climb up Mount Snowdon! It was a fundraising challenge where we managed to raise over £3500 (full amount still to be confirmed). But way more important than the money is the barriers I saw being knocked down. Every person climbing that mountain had their own challenges. I saw tears of joy, pain, and laughter as we got to the top. What stuck in my mind most though was how one of the girls said 'I am not going to let this disability stop me getting to the top' as the rain came down, the mountain got steeper, and the fog got thicker. She wanted to show everyone else she could do it. We know life can seem like a mountain at times but there are always ways to get to the top, it's just about finding them!
If you would like to find out more or become a member (it's free!), please do not hesitate to get in contact with Kierran Pearce: mschoolscouncil@gmail.com.
What happens in our meetings? Watch a Multi Schools Council meeting to find out.
Removing barriers, uniting differences, creating equality