We need to push past outdated discrimination.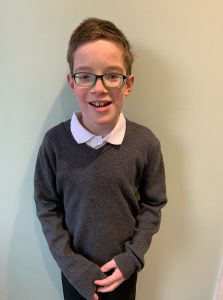 The battle continues. It's been another week of fantastic MSC meetings from Basildon, Harlow and Brentwood. It really is inspiring to just sit and listen to children – more people should try it!  The last 3 weeks have covered 9 different areas across Essex, and we have a much clearer picture on different issues. We spoke about Covid-19, employment, special education, topics of interest and our end of year school awards. Including children from different backgrounds should not be applauded – it should be the norm!
I had a trip to the Dedham therapy farm this week too. It was great to chat to them about the power of animal therapy and the vast range of ages they work with. What's been clear from our work with children over the last few weeks is that animals play a crucial role in helping children to cope in times of difficulty. We have also seen that many children hold aspirations of working with animals when they grow up and I think we need to look at the role all of this is playing in our schools and within our national curriculums.
I delivered three lots of autism awareness training this week too. Two staff teams and one year 4 group. It's always so encouraging how many questions children have about our differences and about how our brains all work. I think it's refreshing that we are having this conversation early – reflect to your own time at school were things like autism ever spoken about?? The only way to prevent stigma in the future is if we educate the young – they are the future! The same applies if we are talking about racism or same sex relationships – we need to push past outdated discrimination.
Mid-week I presented to several local authorities across the East of England. I showed them how the multi-school's network is working in Essex and the small pockets we have in other areas. Our vision is to have a thriving Multi-school's network across the East and then be able to show the DFE the importance of educating about our differences. We should have strong pupil voice groups in every area and children from special schools and mainstream schools working together! I was surprised to be asked about the suitability of special schools and mainstreams schools being in the same room. I think again there is a stigma towards special education – that's why I would like to see the term changed (which is backed by a lot of children I have worked with) to specialist education setting. The term 'special' is often used as an insult to some of the children when all it is is a different way of educating, so the name should reflect that. Ultimately many of these children go into the same society.
I have finished my week with two of our brilliant ambassadors. These ambassadors designed a confidence building course for other young people. They are passionate about helping other young children feel confident and for them to excel in different areas. Both are inspired by difficulties they may have faced in the past and I am a firm believer that those who have real personal experience can always add more meaning to their work. We will be taking this course online in 2021 for a handful of children again so keep your eyes peeled for how to book a place – you can email me for more information – mschoolscouncil@gmail.com .
My highlight this week must come from the autism session I delivered to a year 4 class. There was a young girl in the class who within the first 30 seconds shouted proudly 'I have autism!!' The young girl had a chewy around her neck and a smile as wide as the room. Every question I asked the class her hand shot straight up, and she was buzzing with excitement at the pure fact we were just talking about autism. At the end of the session she had so many more things she wanted to ask, and it was just a pleasure to see how open she was. I showed her a video of an older girl who is one of our ambassadors talking about autism and again she looked do inspired. We must all do our best to help people feel included, as I said to them 'Be somebody who makes everybody feel like a somebody.'
If you would like to find out more or become a member (it's free!), please do not hesitate to get in contact with Kierran Pearce: mschoolscouncil@gmail.com.
What happens in our meetings? Watch a Multi Schools Council meeting to find out.
Removing barriers, uniting differences, creating equality