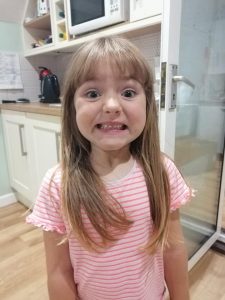 As we keep awaiting news on what's next it's important to remind ourselves that we can only manage the things that are in our control. And so, we keep going on. I have certainly found inspiration in our young people over the last couple of weeks. It won't work for everyone but when things get tough listen to the voices of the children around you – they keep it real.
We have continued with our 10-minute well-being sessions and they return on Zoom again next week. We have not been hitting high numbers with these, but we have engaged with some brilliant young people – a special mention to Keaton and Casey who have joined every single session I have put on so far! We also ran two sessions for parents all about ADHD and autism. I had no idea these would be so popular speaking to around 175 parents across 2-days. What I learnt from these sessions is that everything we design is with young people, but we are also keen to hear the voices of parents as they also keep it real. It gives us a good focus as we look at the next steps for the multi-school's council and our collaboration across the Essex local authority.
Our focus remains in Essex, but I have held encouraging conversations again with Southend. We would love to do more work in this area rather than the light touch offer we are currently delivering. What this would mean is some of our Essex projects around awareness playing a part in those schools too. We also have our eye on Thurrock, but this might be another academic year before we get the green light there. If we can really get children's voices central in all these areas that will be the point where we once again contact the department for education. We then have our eyes on the UK!
As well as working with parents I also had the opportunity to work with more NQT's. This session was on mental health awareness. Our children have pointed out the need for better teacher training for them to understand their differences and working with NQT's is a starting point. We hope to get this into some initial teacher training providers by September! I repeated this session in an Essex special school the day after too. What's important to us is that special schools always remain at the heart of our work as that is where the council was born and that is where the children feel most passionate about breaking down perceptions.
Many of our ambassadors have been interviewed over the past two weeks about their experience of Covid-19. This is for our final podcast episode that comes out in March and what they wanted to show was that everyone has had their own experience of this pandemic. We want to spread that message. Too many times, on social media especially, people can judge. The message from our ambassadors is let's not judge – let's work together. I have also spent this week planning the first stages of our big fundraiser. Our ambassador Rosie wants us to climb Snowdon and the other's feel this is a great idea. The journey of the multi-school's council has at times felt like we are climbing a mountain so this event will be symbolic. We are going to need all of you to get behind us!
Many of our links have been developed in the North of Essex and although we have schools in every area these areas are still catching up. This week our South Essex contacts have really got on-board and shared their willingness to boost the work of the multi-schools. This will be great in developing a secure model that ensures more children are involved and have their voices heard. If we are serious about breaking down perceptions, we need the whole of Essex on-board. This is both the local authority and families!
My highlight is the ADHD session with parents. The session started at 7pm and was scheduled to finish at 8:30pm. We finished just before 9:30pm. The passion from both parents and professionals was clear. I learnt so much hearing personal experiences and it is clear there is a lack of awareness out there. We had people in attendance from Exeter to Sunderland! I think it shows there is a need for this work and I am proud of our children who keep pushing this agenda.  
If you would like to find out more or become a member (it's free!), please do not hesitate to get in contact with Kierran Pearce: mschoolscouncil@gmail.com.
What happens in our meetings? Watch a Multi Schools Council meeting to find out.
Removing barriers, uniting differences, creating equality