Book us in to come and deliver an assembly at your school. This is a great opportunity for children to learn about special educational needs and disabilities.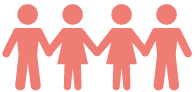 School assemblies are a great way to raise awareness and build understanding. We do this through talking about SEND and mental health.
Many people will view these two topics negatively because of a lack of education or stigma attached to these issues but we flip that idea on its head. We concentrate on what children can do, not what they can't and through explaining the spectrum that all our brains sit on we challenge the status quo.
To book an assembly, email mschoolscouncil@gmail.com.
If you would like to find out more or become a member (it's free!), please do not hesitate to get in contact with Kierran Pearce:
mschoolscouncil
@gmail.com.
What happens in our meetings? Watch a Multi Schools Council meeting to find out.